Damp & Mould In Your Home
Nehemiah Housing Association provides affordable, comfortable homes within a supportive community, and has a zero-tolerance approach to damp and mould. As soon as tenants report damp and mould to us or we discover it during one of our housing visits then we will take action to tackle and eliminate it.
What Causes Damp & Mould?
Condensation that is left on a surface and not wiped away can cause mould to grow.
When warm air contacts a cold surface, it forms water droplets. If these droplets don't dry out properly or are not physically wiped away, then this leads to damp and mould.
Mould can grow wherever there is moisture, it is usually found in bathrooms and kitchens but can happen anywhere. Mould is a fungus and often appears as black pin pricks on walls or ceilings or furnishings and can have a musty smell – it should be treated as early as possible to prevent it from spreading.
Tips For Preventing Damp & Mould
It is important to avoid excess moisture in your home to reduce your risk of getting damp and mould. Keeping your home well ventilated is a great help, as is being vigilant and wiping away any condensation that does form around the house.
As a guide, some of the best ways to manage the moisture in your home to stop mould from growing, include:
Leave a window open for at least 30 minutes each day
Close doors and open a window when cooking or showering or use the extractor fan if there is one in the bathroom or cooker hood extractor if there is one in your kitchen
Run cold water into your bath first before the hot, to reduce steam levels
Put lids on pans when cooking
Don't dry clothes on radiators
Dry clothes on a drying rack next to an open window with the door closed
Keep a consistent temperature of between 17 and 21 degrees
Dry any wet surfaces that you see
Leave a gap between the wall and furniture
What Should You Do If You Spot Mould In Your Home?
If you see small amounts of mould in your home, for example around the bath or shower sealant or your windows try to remove it by using a mould remover kit. If it reappears or spreads further, then let us know – get in touch with your Housing Officer or any member of Nehemiah staff which includes our repairs team who will arrange to visit your home to assess the situation.
During the visit, we will check everything in your home is okay and identify the cause of the damp and mould. Sometimes, repairs are needed to fix the mould. Once we understand what's happening, we will make sure the mould is removed and put a plan in place to prevent it coming back.
For particularly bad cases of damp and mould, we use a specialist team to tackle the issue.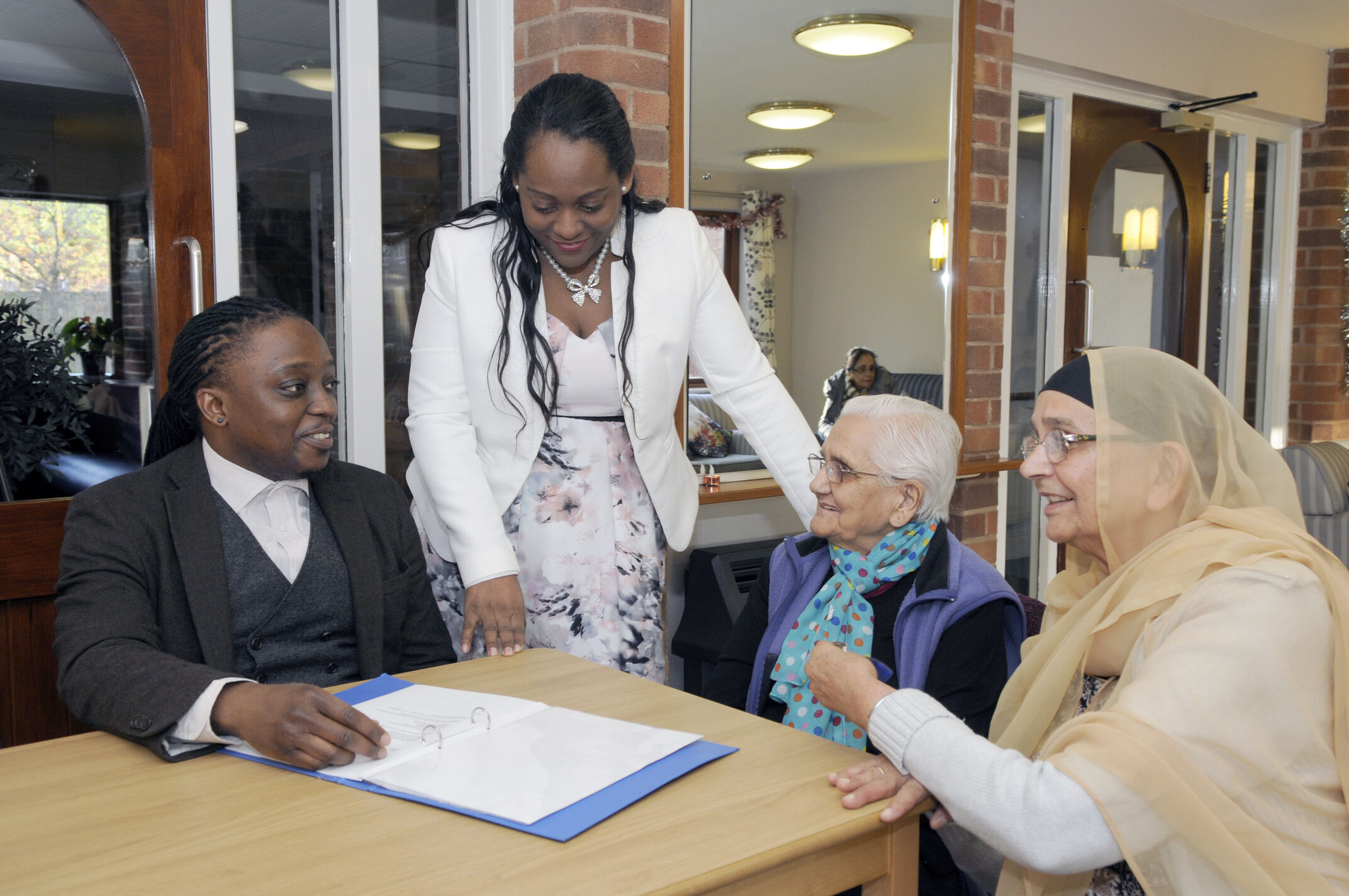 Still Concerned About Damp & Mould?
To arrange a home visit so we can investigate the damp and mould in your home, or for further advice on preventing mould from growing in your home, contact us on 0121 358 0966 or email contact@nehemiah.co.uk