Who Is Responsible For Repairs and Maintenance?
When you move into your new home you will want to know what happens if something goes wrong – and know who is responsible when this happens.
You are responsible for…
The items you are responsible for replacing or repairing, include:
Window and door keys
Fuses
Cupboard catches
Sink and bath plugs
Door handles
TV aerials (unless you pay a service charge for this)
Internal plasterwork surface
Pelmets, curtain and picture rails
Latches for a gate and a shed
Insulation materials
Fixtures or fittings you or a previous tenant have put in
Glazed tiles around the bath or sink
Toilet seat, chain and handle
Drawer handles
Clothes line post
Any damage caused by you, your pet, your family or your visitors
Gardening needs (unless you pay a service charge for this)
In addition, you are expected to carry out the following activities:
Bleeding radiators
Removing scale from taps, bath, sinks and toilet pans
Lubricating hinges and locks
Replacing lost keys
Plumbing in washing machines
Replacing light bulbs
Unblocking toilets and sinks
If you are ever unsure of your responsibilities or whether it is best to repair or replace an item, please contact our Property Services Team who will be able to help you. Call 0121 358 0966 or email contact@nehemiah.co.uk
We are responsible for…
The items we are responsible for, include:
The structure and external parts of your home
The maintenance of fencing (unless you have installed this yourself)
Shared areas such as lifts and communal hallways
Fixtures and fittings we have installed
Water and gas pipes
Wiring
Heating systems
As your landlord, we are legally obliged to make sure all electrical wiring and appliances we have provided are safe and fit for purpose.
How To Report A Repair
When you become aware of a repair, get in touch with us by calling 0800 849 1400 from your landline or 03030 30 1000 from your mobile – the numbers are the same to report out of hours repairs and emergency repairs.
We will tell you which category your repair is under and when your appointment will likely be.
Home Improvements
Once you are settled in your home, you may want to make improvements or alterations to your property – before you start any work, you must obtain our written permission. You may also need to apply for planning permission from the local authority, depending on what you would like to have done.
Simply put your request in writing and include all the details of the improvements you would like to make. We will then respond to you in writing. Our address can be found here
As a guide, home improvements include the following:
Putting up fences
Building a conservatory
Building a patio
Building a wall
Knocking down a wall
Installing a shower
Fitting a kitchen
Fitting a bathroom
If you are unsure if you need our permission or not, contact our Property Services Team.
Aids & Adaptations
In time your needs may change and you might require extra equipment or facilities to continue living in your home.
Aids are portable items that are designed to assist you, such as a bath seat or walker.
Adaptations are alterations to your home to enable you to move more easily, such as an extra banister rail or chair lift.
For advice and more information on aids and adaptations, contact your Housing Officer who will be happy to help you.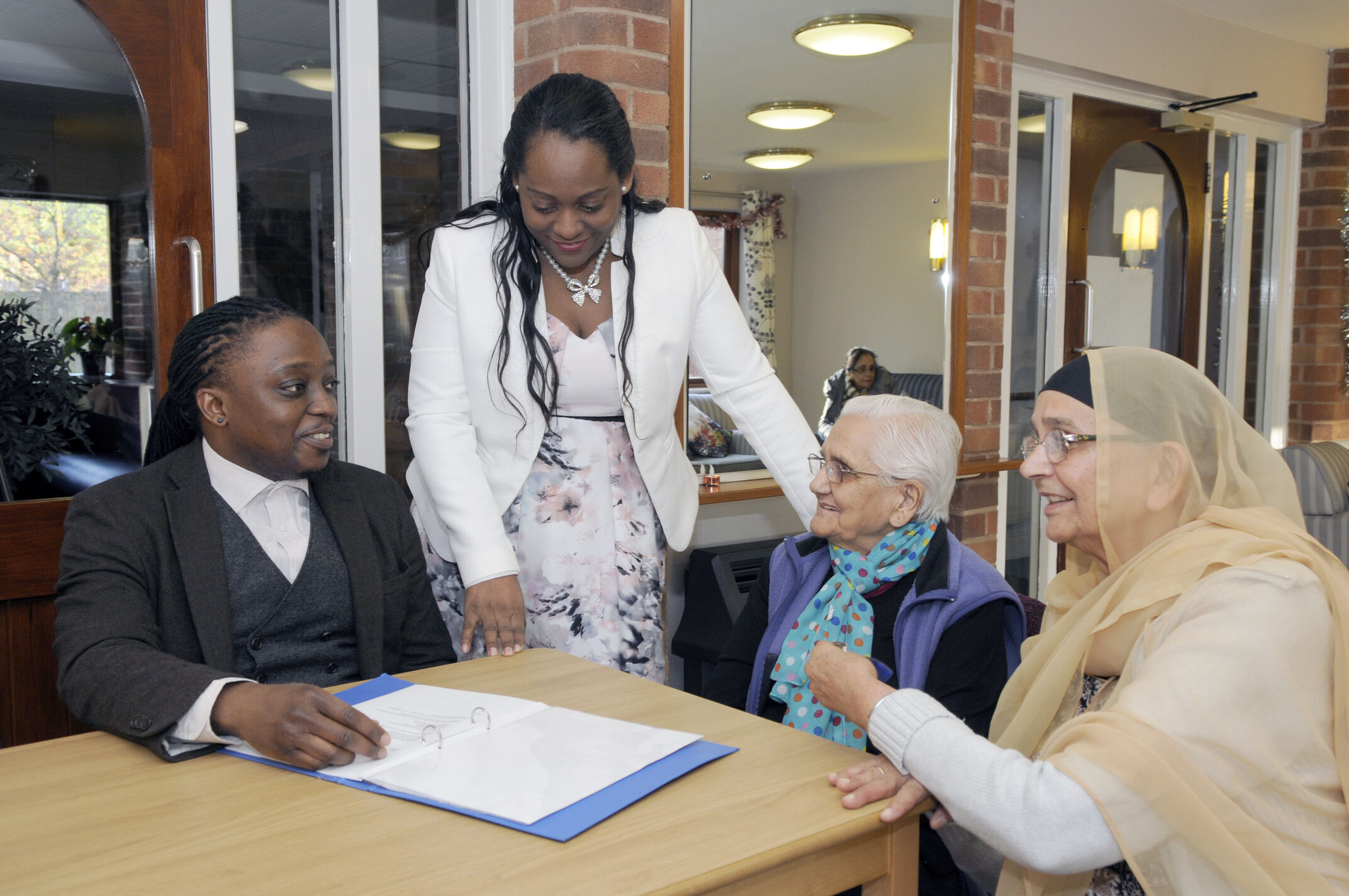 Have a Question?
If you have a question about repairs and maintenance, you can contact us by emailing contact@nehemiah.co.uk or by calling us on 0121 358 0966.